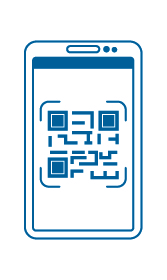 Using the QR Codes in Your Textbook
QR codes appear in many of our textbooks and allow you to access additional content specific to your course. You may find additional readings, videos, animations, quizzes, and more!
To access this content:
Open your phone's camera
Hold your phone over the QR code you want to access
A popup will appear on your phone
Click the popup and a browser will open with the additional content
It's that easy!
Download our FREE August Learning Solutions app for Apple and Android!
Supplement your book and in-class lessons with additional content on the August Learning Solutions app. Access videos, quizzes, real-world examples, and more, specific to your course. With the app, useful content is always within reach, perfect for quick topic brush-ups while on the go!
How It Works
Scan your book or choose from a list of free August Learning Solutions videos. You can access content available for your course of study. The content never expires, so you can reference it again and again.
Available for both Apple and Android users.