Communicating Mindfully: Mindfulness-Based Communication and Emotional Intelligence, 6th Edition
By: Dan Huston
© 2015 August Learning Solutions
Print ISBN: 978-1-94-162600-9 / eBook ISBN: 978-1-941626-39-9
Print: $68.69
eBook: $54.99
Communicating Mindfully describes a method for improving communication skills that combines the study of communication theory with training in mindfulness. This powerful combination reveals how people often interpret the events of their lives unconsciously and communicate habitually and unproductively as a result. By learning to recognize external and internal influences present in our everyday experiences, we can increase our ability to communicate effectively in each unique situation we encounter and modify unproductive communication habits.
Look Inside…
Ready to adopt this book for your course?
Fill out the form to receive a complimentary review copy, learn more about this title's additional resources, and find out about bulk discounts and special pricing.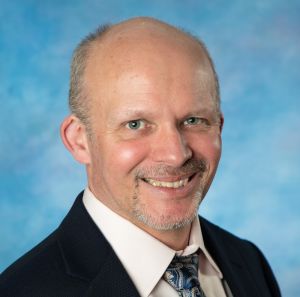 Dan Huston, MST
Professor of Communication and Writing
NHTI—Concord's Community College
Professor Huston teaches mindful communication and writing in the English Department at NHTI-Concord's Community College. He has been incorporating mindfulness, meditation, and emotional intelligence in his communication curriculum for over twenty years and was awarded NHTI's 2008 Chancellor's Award for Teaching Excellence. Huston is the author of the textbook Communicating Mindfully: Mindfulness-Based Communication and Emotional Intelligence, which has been adopted at numerous colleges and universities, as well as other publications on mindful communication. His Communicating Mindfully course is required of students in several degree programs at NHTI and strongly recommended for others. The course has doubled as a form of professional development for faculty, and it serves as the foundation of NHTI's Mindful Communication Certificate (https://www.nhti.edu/program/mindful-communication/).
Huston has worked extensively with a variety of departments to expand mindfulness in their courses, including information technology, dental, addiction counseling, human services, and early childhood education. This training has inspired curriculum development to infuse mindfulness in courses ranging from cross-cultural literature to internship practicums.
Huston provides training to businesses and educational institutions, and he regularly presents at professional conferences. He has received training at the Center for Mindfulness in Medicine, Health Care and Society at the University of Massachusetts Medical School.
See what people are saying about Communicating Mindfully…
"Dan Huston is doing important work that is grounded in both personal experience and careful research in a field that is growing in importance. As the practice of mindfulness extends into the field of education it is important that the integration be done by informed, skilled practitioners. Dan's book promises to play a critical role in this process, helping to ensure that mindfulness is used by teachers in a way that is consistent with a practice that is ancient and also contemporary, supported by a growing number of research studies on its effects on health and well-being. If used wisely, mindfulness has the potential to transform schools by transforming students' lives—helping them to become more self-aware, less stressed, and more engaged in their education. Communicating Mindfully can play a vital role in making that happen."
"I really enjoyed the Communicating Mindfully training. It was very valuable and has added a level of personal presence to my manner of communication. I believe it will have a major impact on our school community."
"Dan's groundbreaking work has practical implications, as well as strong academic foundations built on the work of such experts as Jon Kabat-Zinn, who defines mindfulness as the 'common pathway of what makes us human, our capacity for awareness and for self-knowing,' and Daniel Goleman's emotional intelligence and Paul Ekman's refractory period model. I have been impressed with how Dan has helped faculty to evaluate their teaching effectiveness and communication models, using these tools and others, in a positive climate of receptivity and exploration."